Setting up Custom Post Types (and Custom Fields) using Toolset
Custom Post Types allow you to have advanced functionality in WordPress. Combine that with custom fields and you've got yourself a system to create complex database driven websites.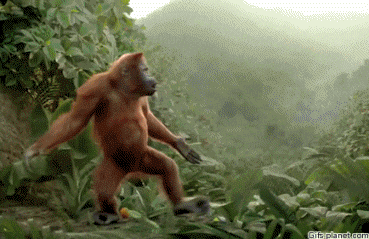 It's one thing to create a "brochure" website. A brochure website is simply a website that looks pretty and exists to distribute information. These types of website are great for small businesses that don't need much in regards to a website. Using WordPress and Beaver Builder it is very easy to create a brochure website for let's say a pool maintenance company… but what if you want to do more?
What if you wanted to create a portal for the employees that go around maintaining pools to check in when they get to the customers house, upload a photo of their work and submit any notes the employee thinks are relevant.
Well, you've gotta add custom post types to WordPress.
You've got to add the powerful plugin named Toolset.
---
What is Toolset?
Toolset does a lot of things but the easiest way to describe it is that it gives you the controls to create database driven websites. Toolset is a suite of plugins and you only need to install the ones that you need for your particular project. For example if you don't need Map functionality, don't install the Toolset Map plugin. if you don't need visitors to submit information don't install the Forms plugin. Pick and chose the modules (plugins) you need.
In order to create some database functionality and interactivity in WordPress you need to setup a Custom Post Type and create some custom fields for that Custom Post Type.
Here's how to do it:
---
Create Custom Post Types In Toolset
When we were setting up our niche affiliate website Outsmart Carbs we knew we wanted to share what we were doing so we created videos setting up the various pieces. In the video below you'll see how we created the custom post type called Products and then how we created the custom fields for that CPT.
If you are not into watching a video, we took some notes underneath it.
The basics steps to setting up Custom Post Types are:
Go to Toolset > Post Types
Click on Add New
Give it a singular name, a plural name and tweak the slug (if needed)
At that point there will be a new menu entry in the admin area that matches the custom post type you just added. For example, when we added "Products", the WordPress admin area looked like this:
However that doesn't do us much good, we can't do much with just a custom post type (CPT)… we need to add some custom fields to that! To add custom fields to your custom post type, do this:
Go to Toolset > Custom Fields
With the Post Fields tab selected, click Add New
Give it a name (I typically just add the word "Information" after my custom post type name… for example, if my CPT was "Products", I would type in "Product Information")
Select the custom post types these custom fields should be associated with
Then you can add the actual form/data fields (text box, dropdown, checkbox, etc…) that you want to use with your custom post type.
The end result should look something like this:
You can tell that I used a few different custom field types… a URL field, a few Number fields and a Single line field. Depending on what you want to achieve you'll have different form fields in your list.
Now what you've done, now if you go to your custom post type and click on Add New, you'll see your new custom fields! It will look something like this:
How awesome is that!
Of course before you get started adding custom fields you need to have a clear plan as to what you want to achieve! So plan first THEN create your custom post types and custom fields. If you want to see how we used Toolset to setup custom post types and fields checkout OutsmartCarbs.com.