It's month two of Outsmart Carbs and in this month we majorly slacked off, fixed our site stats problem and made more money!
The low carb train continues rolling on and were excited to share with you news about the second month in the Outsmart Carbs journey! Like last month, for people that are in a hurry we'll start off with a quick overview (numbers from November 1 – November 31):
Website = Added 19 Products / 5 Comparisons (10% / 12% increase)
Amazon = $18.72 revenue (260% increase)
Pinterest = 1,244 impressions with 15 clicks (Main board) (95% decrease)
YouTube = 40 Videos / 5 subscribers (60% / 24% increase)
MailChimp = 1 Subscriber (did not change)
Website Analytics = Visitors 142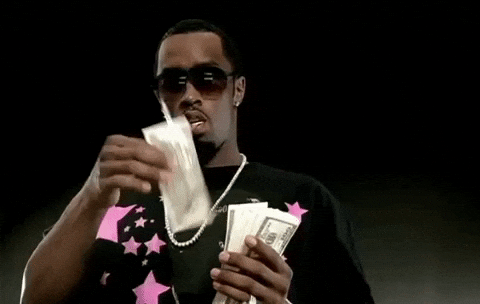 ---
Website
Last month we ended with 187 Low Carb Products and 40 Low Carb Comparisons and over the course of month two we have grown that number to 206 Low Carb Products and 45 Low Carb Comparisons. That is a 10% increase in Products and a 12% increase in Comparisons. That is a much lower percentage increase from last month however (here in the United States) we had a major holiday (Thanksgiving) and we got really busy with our normal client work… so we did not put in as much time we wanted.
SPOILER ALERT: The same thing is going to happen in December!
---
Amazon
Strangely enough, this month we actually had LESS clicks, LESS ordered items but we made MORE money! So we took the scenic route but we got to where we wanted to go! Here is what out Amazon dashboard looked like:
If you remember from our Month 1 Report we only made $5.20, so this months $18.72 revenue equals a 260% increase! If that percentage increase continues in Month 3, we will be thrilled! Check back next month to find out!
---
Pinterest
Last month we had 29,792 impressions with 90 clicks on our main board and this month, here is what our stats are looking like:
WHOA! As you can tell, things didn't go well on Pinterest this month! We saw a 95% decrease in website clicks and a 83% decrease in impressions of our top board. That's not good. 🙁
---
YouTube
This month we added 15 videos and increase our subscriber count by 1! While that's not a lot, that's an increase from last month! Here are a few videos we added this month:
---
Website Analytics
If you remember the analytics disaster from last month (see it here), you'll be glad to know that we abandoned Google Analytics (even to this day it says that there are only ever 2 people visiting the website) and installed WordPress's own plugin JetPack. It was around the 8 – 10th when we installed this plugin, so this isn't a full month but at least we have something that can accurately collect site stats. Here is a look at November (month two):
Month Two Visitor Stats:
---
What's Next
The next month (which is December, when we are writing these words) we will probably not see an increase in a lot of things. We've been super busy with work and with the holidays (and two family birthdays) there isn't much extra time for this kind of work.
We have been working on a new design for the homepage which includes a search box (searching both products and comparisons), a section that displays random comparisons and random products. Hopefully we'll be able to go live with it soon, here is a sneak peek: