It's one thing for us to write about designing websites… it's another thing to actually do it and then show you exactly what we did.
OutsmartCarbs.com will be our new teaching tool and great example of what's possible.
Like all great stories, this one starts with pizza.
After a terrible week of clients freaking out over tiny things, web servers being down for maintenance and the phone ringing off the hook… Friday night is usually filled with bad decisions that you regret all weekend. On this particular Friday night we decided that our bad decision for the night was going to be food. Bad food… fattening food… delicious high carb food.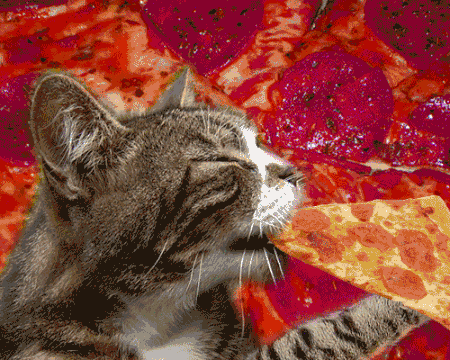 We thought about pasta.
Nah.
We thought about nachos.
Nah.
Then we had the perfect Friday night food idea… Pizza.
Oh Yes! We quickly ordered a Stuffed Crust Large Supreme Pizza and a side of HERSHEY'S® Triple Chocolate Brownie from Pizza Hut. We were thrilled. We couldn't wait for the doorbell to ring and inhale that hot pizza aroma. You know exactly what I'm talking about.
Once the pizza arrived, we turned down the lights and turned on Netflix. For the next four hours we stuffed our faces with more carbs than most people should consume in a week. We loved it. Anyone that has binged on pizza and brownies for hours knows what happens next. CARB COMA!
Our night was over.
The next morning our stomachs were angry at us for the punishment from the night before. Things were hazy.
Staggering down the stairs, holding her stomach, Amy said "Gawd… I wish there was a site that showed you just low carb food.. like pizza." We did that slow, stare-into-each-others-eyes thing that happens in the movies when the main characters finally understand what they should be doing.
Yes!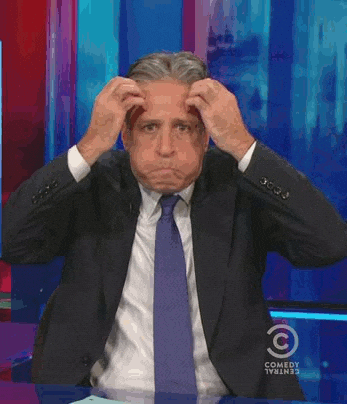 What if we created a website that showed people low carb alternatives to high carb food and then we shared everything we did on Web Designers Academy! That's a double win!
It was a great moment. We are always looking for ways to provide greater value to you, our loyal readers and we are also always looking for ways to increase our passive income… so this seemed like a perfect fit.
So over the next few weeks we created OutsmartCarbs.com. A place to find low carb alternatives to high carb food.
We documented a lot of the steps we took and going forward (on this website) we'll explain how we created all the pieces of the OC (that's short for Outsmart Carbs) website and we'll share with you Analytics data and affiliate income data so you can see how things are going.
---
So, How Does It All Work?
The simple answer is that the Outsmart Carbs website is built on WordPress and the database functionality is mainly created using Toolset and supported by other WordPress plugins. Here are some of the pieces to this puzzle:
Products – We start off by adding a new product which includes all the nutrition information (Carbs, Sodium, Cholesterol, etc…), an image, a short description and designating any special attributes (like Vegan, Gluten Free, Kosher, etc…). For example, here is a link to a Low Carb Carrot cake.
Affiliate Link – One other piece of information we add to every product (arguably the most important piece) is the affiliate link. An affiliate link is simply a unique URL that contains our affiliate ID and we get a small commission of every product that is ordered when someone clicks our affiliate link. For the most part, we are using Amazon affiliate link which also give us a percentage of ANYTHING the visitor buys within twenty four hours. So for example if you were to click on our affiliate link for that Low Carb Carrot cake and buy a $1,000 iPad on Amazon (whether you buy the Carrot Cake or not), we'll get a commission on the iPad.
You can see where we put in the affiliate link… in the field named "Buy Link":
That's our affiliate link for this particular product.
Comparisons – Once we've added three low carb products and one high carb product (we do this for contrast) in the same category with the information listed above, we then create a "Comparison". For example, with three low carb carrot cakes and one high carb carrot cake, we can publish this Low Carb Carrot Cake Comparison.
Shareable Images – To encourage sharing these Low Carb Comparisons on social media, each comparison also has a shareable image that looks something like this:
We created those using Canva and Adobe Spark Post iOS apps, and they look great on a Pinterest board or a Facebook post. We could have created them in Photoshop but it is a bit faster in the app because they give you premade templates to tweak.
Toolset Views + Beaver Builder Themer – Once all the low carb product and comparison data has been entered, we then create various Views in Toolset to show the data different ways. For example we can show just We then use Beaver Builder Themer to create layouts, like the layout for the individual Comparison page. A great example is this Low Carb Lasagna comparison.
---
Sharing The Numbers
We officially launched Outsmart Carbs with 112 Low Carb Products and 28 Low Carb Comparisons six days ago (on September 24th, 2018) so there isn't much traffic or any affiliate income to report about yet but we will be sharing that information with you going forward.
---
Learn How We Do It
LIke we mentioned above, one of the reasons we wanted to launch this niche affiliate website was to be able to show you (the incredibly good looking readers of the Web Designers Academy website) how to get better at making websites. We'll now be able to use Outsmart Carbs as an educational tool so we can show you how we created certain things. To kick it off, we just published a video tutorial on how to create custom post type fields in Toolset. This includes setting up checkboxes for easy conditional logic which we'll cover in a future video.
Click the following link to watch the tutorial video: Setting up Custom Post Types (and Custom Fields) using Toolset