How to NOT get burned by "potential clients"
Seven years ago, I made a huge mistake (no, I didn't buy a pair of cold-weather crocs).
I agreed to have a phone conversation with a "potential client" about what they wanted in a new website.
Seems simple enough, right?
Nope. I got B-U-R-N-E-D!
Big time!
Here's what happened…
---
The Phone Call
Like you, I sometimes get emails from people I don't know asking me about getting a custom website created. I always want more money, so when I read "Can we talk on the phone tomorrow at 2pm, so you can help me get a website" I replied with a way-too-quick "Sure!".
The next day, I get on the phone with this guy at 2pm… who seems very nice and professional… and the conversation goes along normally like the hundreds of others before it went along.
But… he started to ask me really specific questions like "What plugin would you use to create the popup?" and "What company do you get your hosting from?".
My *spidey-senses* were tingling.
I answered these specific questions and kept going because I really wanted this job.
After I gave him the names of most of the resources I would use to build his website, he started to open up about the current state of his business and how he wanted to grow it.
I started to feel bad for him.
I wanted to help him.
We changed the conversation from just the website to his business in general.
I talked to him about better ways he could get paid. Better ways to ensure his customers were happy after the sale and how to ask for referrals.
I had become his business advisor.
I remember thinking that I really needed the money that a job this size would bring in, so I stuck with it and I kept talking.
After what seemed like THOUSANDS of questions and about THREE hours later… the conversation came to an end.
He seemed very happy.
I gave it my all.
My brain was drained.
There was no way I was not going to get this job (and make a shit-ton of money in the process).
---
The Anger Begins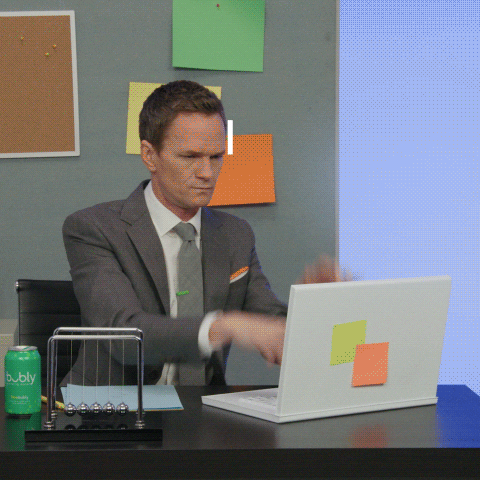 As a normal practice after one of these calls I always follow up the next day with something like "Hey! It was nice chatting with you yesterday, please let know if you have questions or comments about anything we talked about! Talk to you soon!".
Typically, this technique gets me a quick reply… something like "Yes, it was very nice talking with you too… I'm still reviewing all the information with my partner. I'll get back to you tomorrow" OR "It was a pleasure talking with you too! Let's get this started as soon as you can. How can I get you the deposit?"
However, this time it was different.
The next day came and I heard no reply.
So I wrote a similar "check in" type email a few days later.
But got no reply.
I then waited about a week to write to him again (so I didn't appear to desperate for his money) and once again…
No Reply!
I tried again in a month… and as you can imagine…
NO REPLY!!
#wtfbro?
---
The Fury Erupts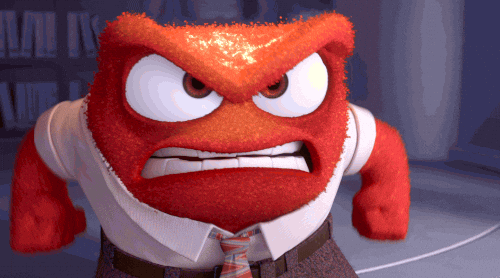 At this point I knew I wasn't getting the job and I had wasted three hours of my time and gallons of brain gas on this guy.
I assumed one of three things happened:
He died (that's happened before)
He decided to close the business
He decided to just not get a website
Either one of those scenarios are sorta-legit reasons to not reply to me, but I needed to know more so I took a chance and Googled his business name and his city.
I saw the first result…
What…
is…
this…?
He has a website?
He has a website!!!
I clicked the blue Google result link… and… I… was… FURIOUS!!
That asshole took every single idea that I gave him and had SOMEONE ELSE design the site.
I right-clicked and did a 'View Source' and saw that he was using the exact products that I told him about.
[RAGE HAPPENED HERE]
I was furious at him for doing this and I was furious at me for being so stupid and wasted HOURS of my time.
As I was adding his email address to my SPAM list so he could never write to me again (that's a very passive-aggressive move, I know) I promised myself that I would never, never, never let that happen again.
---
The New Approach
Since that asshat stole my ideas and wasted my time, I've gotten much smarter about how I handle new projects.
Now I send the "potential client" one or more questionnaire documents (depending on the projects specs) and have THEM fill it out and send it back to me.
See the major difference from what I was doing years ago?
I used to take hours of time (this means I was not able to make money doing something else) to talk to random people who were only "mildly" interested and giving them all my good ideas… only to not get the job.
#dumbass
Now I ASK THEM what they want simply by sending them premade web designer documents.
#genius
This saves me tons of time and ensures that I don't get burned.
We first created these documents years ago and have since updated them many times so you are getting real world, actionable items.
PRO TIP: If your clients are running wild like children, I've posted other tips for managing web design clients
---
Want Those Web Designer Documents?
This Premium Bundle includes the latest versions of the actual web designer documents that we use in our business, specifically you get:
Web Design Questionnnaire (.docx)
Logo Design Questionnnaire (.docx)
eCommerce Site Questionnaire (.docx)
Basic Non-Disclosure Agreement (.docx)
I'll also throw in a .PSD infographic to convince potential clients that have older sites (non-responsive) that they should get a new website.
>> CLICK THE BUTTON BELOW TO DOWNLOAD THESE DOCUMENTS <<
PS: You can brand these web designer documents very easily: just put your logo in the header and add your colors to the text.
PSS: You can use these over and over again and never pay another dollar.
PSSS: Did you know that there are other Premium Bundles?